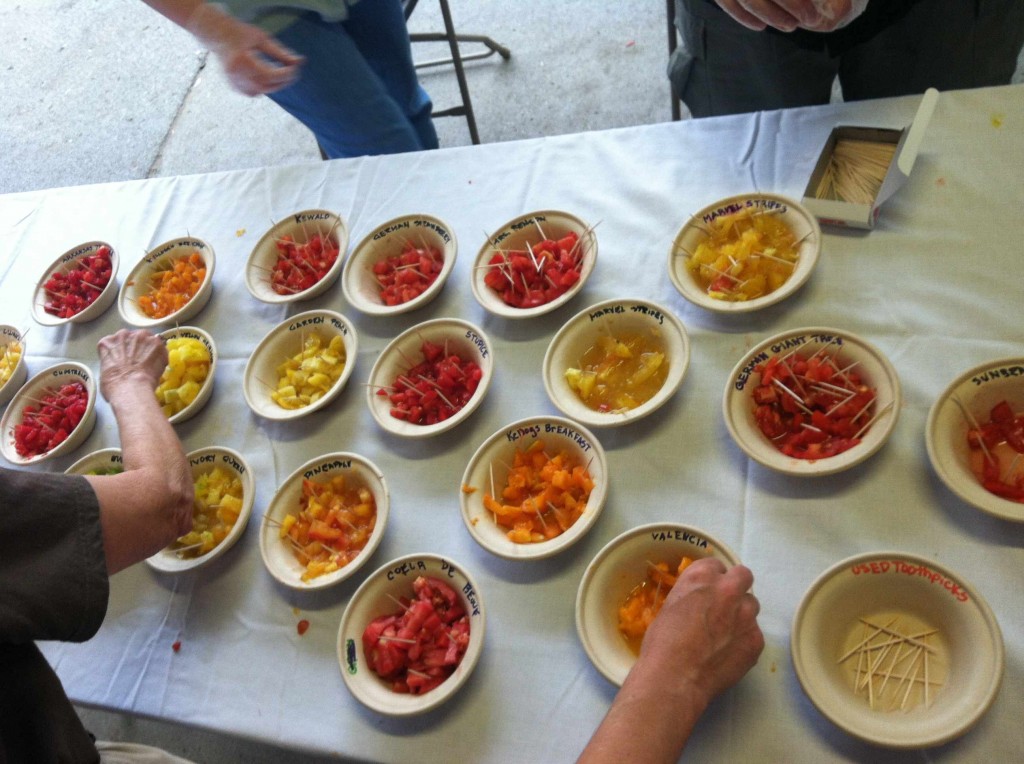 On Saturday night, the Ann Arbor Farmers' Market was host to the 6th Annual Homegrown Festival, a celebration of regional foods, and the Project Grow table was dotted with samples of homegrown tomatoes. Dozens of small bowls offered up chunks of tomatoes speared with toothpicks, ready and waiting for attendees to pop them into their mouths.
I sampled a few of my favorites along with some new tomato varieties– new to me, at least. Their names delight me. Some samples of tomatoes included:
Marvel Stripes
German Giant
Kewalo
Garden Peach
Kellogg's Breakfast
Stupice
Coeur de Beouf
Pineapple
Ivory Queen
Valencia
Sunseam
Evergreen
and more than I can remember!
The other amazing thing is that Project Grow actively saves seeds from these heritage tomatoes and offers them for sale in the spring. They also sell seedlings, some of which find their way into our own gardens.