No one wants to be the last leaf standing…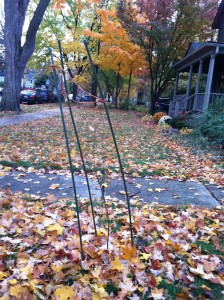 … but one of them has to be.
Here is our serviceberry tree at the end of its second summer. It's now about 24 inches tall, and the subject of some ridicule among our children's friends.
I look at our sapling serviceberry, and I see its growth and potential. It makes me smile.
See its last leaf?
Here's some help.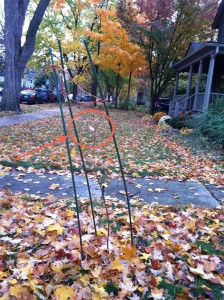 Goodbye fall!