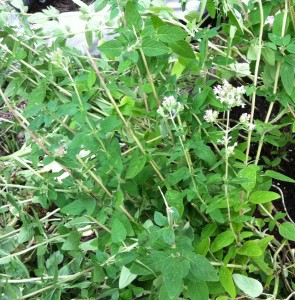 The Master Gardener Talk Series at Nicola's Books continues on Monday, October 8 at 7pm with a presentation on "Preserving Herbal Harvest." Nicola's Books is located at 2513 Jackson Rd., Ann Arbor, MI 48103 in the Westgate Shopping Center.
Gather in the warmth and comfort of the cozy bookstore to learn how to preserve and use herbs in various ways. A handout will be available; there will be time for questions too.
The talk will be led by Madolyn Kaminski, Advanced Master Gardener and the Chair of Herb Study at Matthaei Botanical Gardens.
Master Gardeners are enthusiastic gardeners/volunteers trained by the MSU Extension Service in horticultural information and research-based gardening methods. For more information about the local MSU Extension program, see their website.
Join in a lively and informative discussion to help cultivate the gardener's mind and spirit.