What if a gardener already has a compost bin? Here are a few more ideas for gifts that gardeners will appreciate. They range from practical to ornamental, reasonable to a little pricey. If you have a good idea of the gardener's needs, wants, and tastes, gift selection is always easier. Feeling overwhelmed or puzzled? Gift certificates are the answer.
Remember that gift-giving success is not guaranteed so it's always a good idea to investigate a store's return policy. That's one advantage to shopping locally; you can inquire about returns and refunds before you check out. So although online shopping may provide a lower cost, returning a gift purchased online can add extra hassle for everyone involved.
Garden Dress Ups
• Bird feeders. We like our Droll Yankee feeder, which is easy to clean and has proven durable over many seasons. The birds like it too. Add a bag of birdseed for the whole package.
• Thermometers and rain gauges. For those who like keeping statistics.
• Whiskey barrel planter. We love these but they can sometimes be hard to find.
• Huge ceramic pots.
• Bird house.
• Bat box. Encourages natural insect control. A single bat can eat 500 to 1000 mosquitoes in one night.
• Mason bee house. Mason bees are excellent pollinators who make their nests in holes. They don't produce honey, but they also do not sting unless squeezed or stepped on.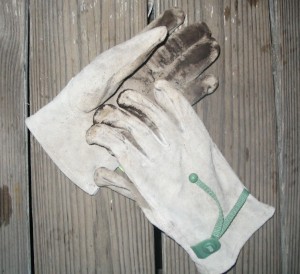 Tools & the Like
• Pruning saw.
• Tool totes. Bags or belts are handy.
• Nice gloves. If you know the size needed, gloves can be a great gift. (I lost one of my favorites last summer. Leather. Medium. Hint.)
• Clogs or boots.
• Tool sharpener.
Gardens in Print
• Magazine subscription. From Fine Gardening to Organic Gardening, there's something for every gardening style.
• Garden books. You can never have too many books, right?
What are the gardening gifts you've ever received? What would give you joy to receive this year?