The unexpected, late season snow storm that rewarded us with a Snow Day-off from school had a less generous effect on our 100 year old lilac (seen here in bloom).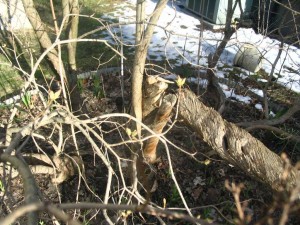 As we left for work yesterday morning, I was surprised to see that the oldest central branch of our lilac bush had been snapped.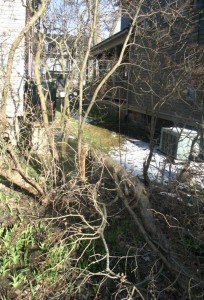 Part of what I love about our lilac is the way the old growth twists. It's lovely although I guess not the strongest part of the bush.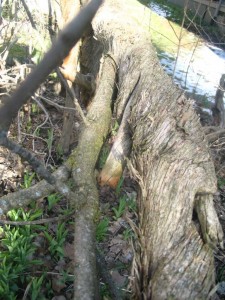 I was sad too to see all the buds on the branch that came down. We've lost a good section of this old lilac.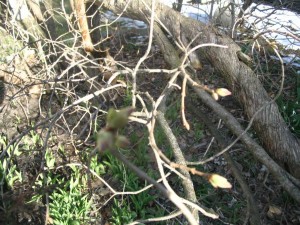 We'll need to take the branch out and trim up the tree in the next couple of days. The view into the yard is changed. I'm going to miss that branch.