How wonderful that someone I love reads our blog! How clever of her to pay attention to the little details that occupy my mind! How kind of her to send a birthday box with the following enclosed: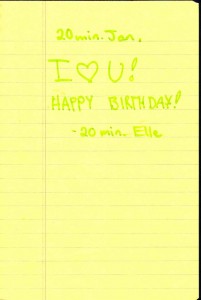 and this: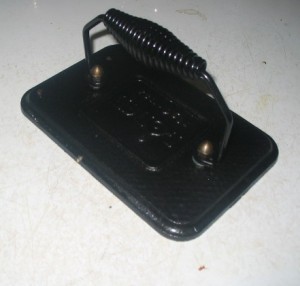 This lovely Bacon Press arrived on the weekend and has already been introduced into our household. It came "already-seasoned", a new development in cast iron cookware, so we merely assembled the few pieces, gave it a wash, and it was good to go.
Our first usage was in pan-frying steaks. The Cast Iron Press held the steaks firmly in place, no curling of edges here, and delicious-looking grill marks were the final touch.
After an easy clean-up with mild detergent and water, the Cast Iron Press is good to go again. I'm hoping our next test will be in making bacon. I'm looking forward to that!
Thank you for the fantastic surprise, 20 Minute Elle, wonderful daughter and gift-giver extraordinaire!