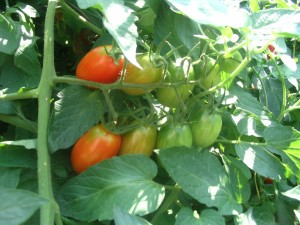 The catalog from Seeds of Change was the first this year to find its way into our mailbox. The 108-page booklet is full of lovely pictures and great tools as well as handy gardening advice and a fantastic selection of seeds.
Can spring be far behind?
Just a few months actually. But now is the time to start dreaming and planning our 2009 garden. I think ours will have more squash of both summer and winter varieties, and more greens, and more tomatoes and peppers. When dreaming of the garden to be, it's always "more" and very rarely "less" of anything, which is why the plots grow a bit more each year.
Follow this link to get your own Seeds of Change catalog and start your own gardening planning.