The black raspberries are almost ripe.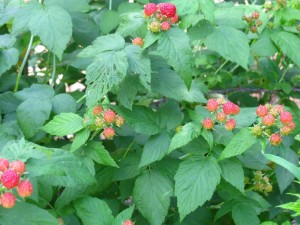 We are watching the berries slowly changing colors over the days. They go from white to light pink to bright pink to red to purple, then finally, finally, the deep purple, which is ripe. From our upstairs bedroom window, from the garden, from the car pulling into the drive, I'm keeping an eye on them and waiting very patiently for the picking to begin.
After picking comes:

• Black raspberry pie
• Black raspberry jam
• Black raspberry daiquiris
All delicious. All wonderful. All recipes I will share.
… as soon as the black raspberries ripen…